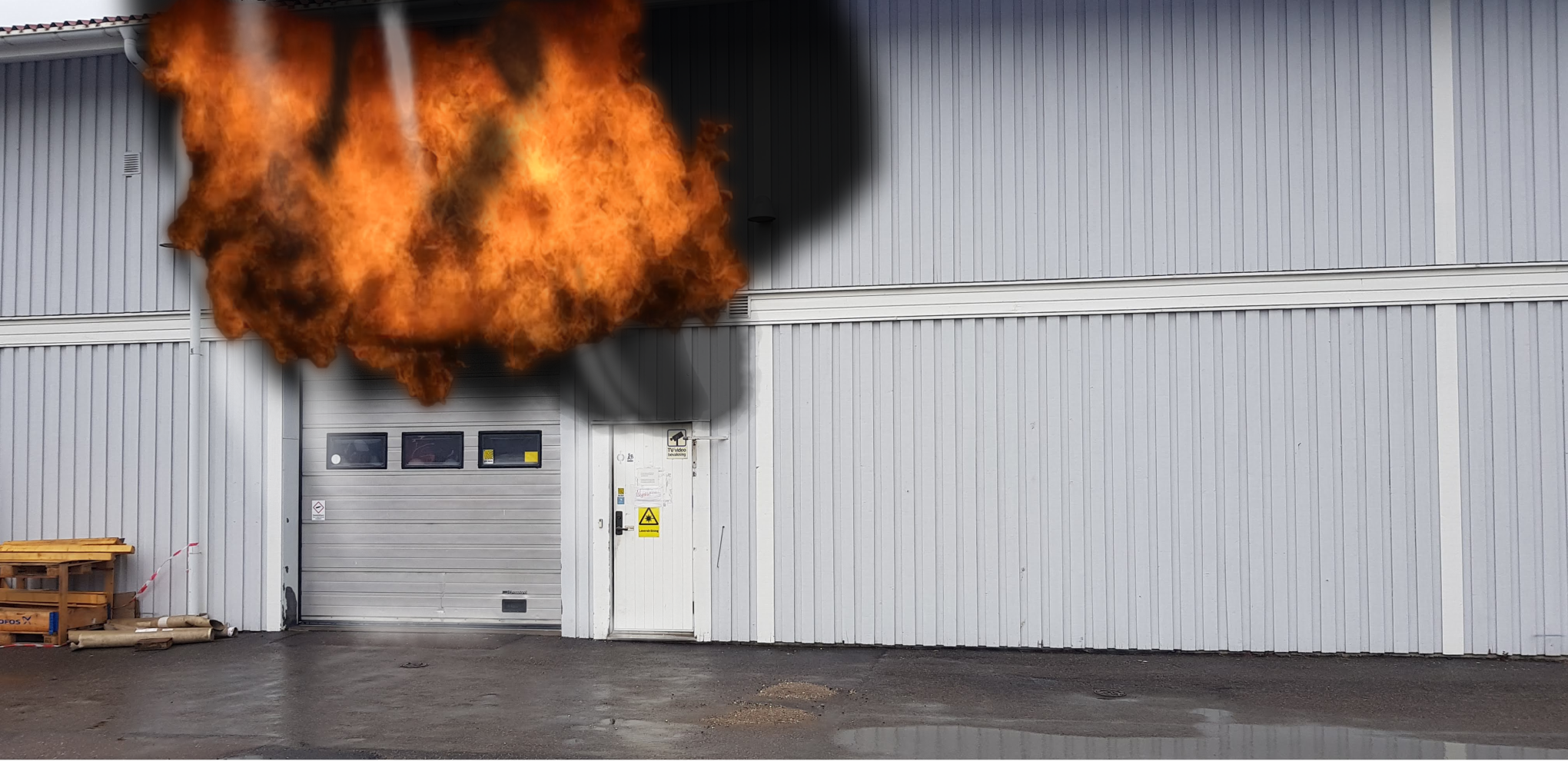 Keep the distance to your risks
There are many occasions where it would be better to let a robot take the risk instead of a human being. For example, fire in:

Industrial room with gas cylinders

Car parks

Terror

Warehouse

After extinguishing forest fires
Chemical accidents
Forest fires
Reduce the time of the effort
By approaching fires with a risk of explosion or excessive thermal radiation with a robot, time can be reduced for the effort and thus costs, risks at stake and public impact.
Safe inspections in disaster area

Chemical emissions efforts can, advantageously, be carried out using robots. By inspecting traced freight trains, at a safe distance, not only does the risk of personnel reduce but also time decreases when the robot is faster reaching the accident area.
Material carrier
Our fire fighting robot can also be carriers of equipment and can be used for laying or gathering of the hose in forest fires