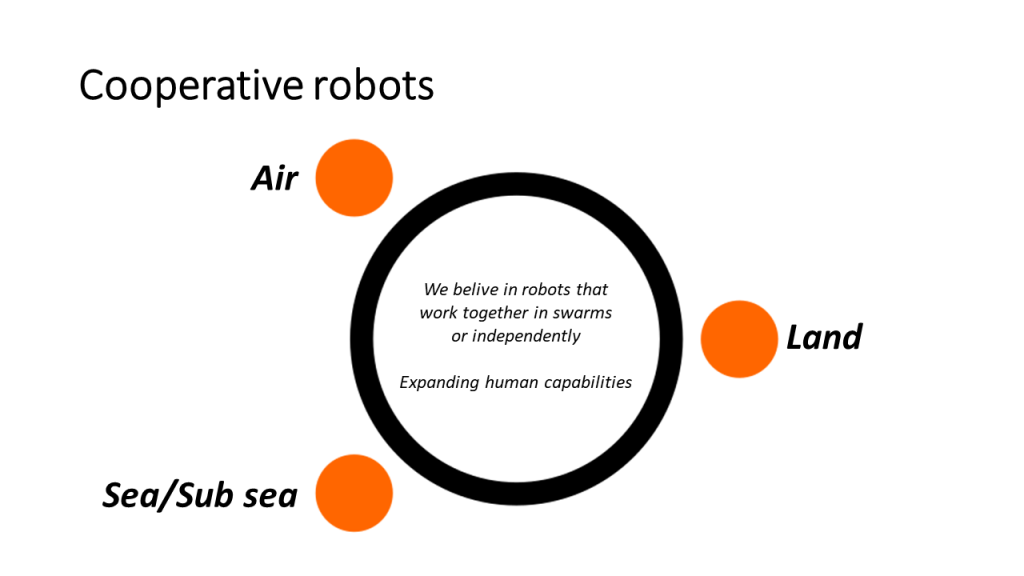 We are passionate developer of agri robots that can help farmers in many situations.
We have for a long time had the idea that different robot systems make the most benefit by working together in the same system. In the air, on land, in the water and subsea. Now we see the maturity in the market catching up.
We believe in simplicity, ease of use and minimal service needs.
We preferably build long-term relationships in which we develop together.
Investment
G.O.D.S. is a private held company owned by Leif Ahlman and Stjernberg Automation. We are looking for partners who want to develop together with us.
Office
The office is located in Kungsbacka south of Gothenburg where the development also takes place.